---
Headphones are more popular than ever these days. With the spread of iPods, iPads and other tablets, smart phones, and more, the need for outstanding headphones is greater than ever. We carefully select all our vendor partners and have done the same here in putting together a list of the best headphones of 2011 for you. You'll find earbuds, in-ear headphones, on-ear headphones, around ear headphones, headphones with control talk, and headphones with microphones for using with your cellphone calls.
1. Denon AHNC800 Over-the-ear noise canceling headphones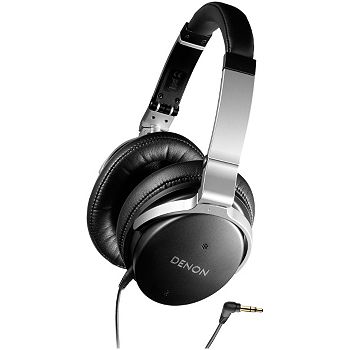 These are the gold standard in over-ear noise canceling headphones. Headphones shouldn't feel like a death sentence on sound quality. The Denon AHNC800 over-the-ear headphones use a large, 42mm Neodymium magnet to create a large frequency range, and hybrid material housing make sure the sound doesn't take on unwanted coloration. Two microphones built into the outside and inside of the headphones allow them to analyze noise both within and without to generate canceling signals, making sure that the sound you hear is only the sound coming from the headphones. Finally, comfortable soft protein leather ear pads, and headphones modeled in 3D to best fit the contours of your head make sure you can listen for hours.
Your Price = $348.95

2. Klipsch Image X10i In-ear headphones/headset with 3-button remote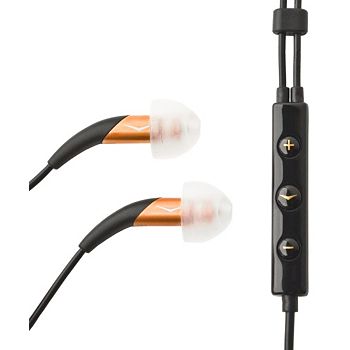 Awesome Reviews! One part reference-quality headphones. One part advanced, iPod-compatible headset. All high-performance Klipsch design. While full-range, bass-reflex micro-speakers in each of the Image X10i's earpieces serves up exceptionally full and dynamic audio, a three-button in-line control with built-in microphone allows for hands-free calling and seamless integration with your iPods voice-activated functions. And for optimal comfort and noise-isolation, the X10i includes five different-sized pairs of silicone earpiece tips.
Your Price = $349.00

3. Monster Cable White On-ear Beats by Dr. Dre studio high definition headphones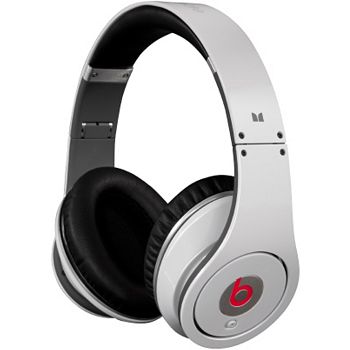 Get studio-quality sound that's just for you with the Beats by Dr. Dre headphones from Monster. Featuring accurate, extra large drivers that not only provide accurate sound, they provide full range sound you won't get from other headphones. Powered noise canceling lets you turn down sound around you so that you can use the powered digital amplifier to turn up the sound inside your headphones. A mic and iSonitalk cord let you make calls.
Your Price = $299.00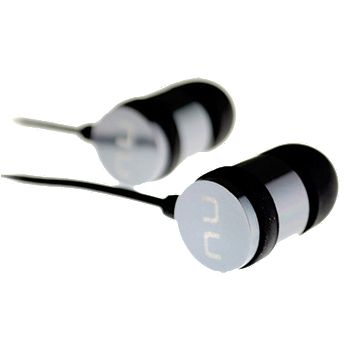 Just because your headphones are small, doesn't mean they have to sound that way. By using titanium-coated 8mm drivers and a machined aluminum chassis, the NuForce NE-700X headphones deliver superior sound and imaging with no distortion. The comfortable, in-ear design naturally cancels outside noise, leaving you alone to enjoy the incredible soundstage and imaging that your new favorite headphones produce.
Your Price = $65.00

5. Klipsch Image S4i Black In ear headphones/headset w/ 3-button remote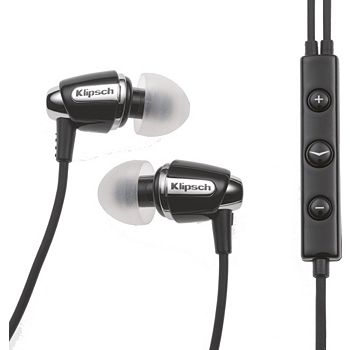 The Image S4i from Klipsch is no ordinary headphone/headset. Not only does the Image S4i allow you to listen to music on your iPod, MP3 player, or MP3-enabled cell phone and answer incoming calls, but it also allows you to continue using some of your favorite iPod features while still using a pair of headphones. First, while the built-in microphone is great for hands-free calling, it also lets you continue to use the iPhone's Voice Control, even when the iPhone is in your pocket. Second, a three-button control located on the headphone cable is great for navigating playlists, especially on the iPod shuffle. Finally, the Image S4i even allows you to continue using the iPod shuffle's VoiceOver function to hear a song's title, artist, or playlist, all at the touch of a button on the headphone cable.
Your Price = $99.00

6. Monster Cable On-ear Beats Solo headphones with microphone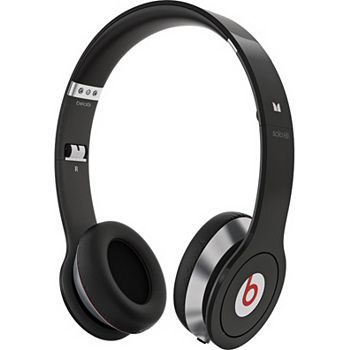 Get full bass and dynamic highs from Monster's Beats Solo headphones, utilizing a titanium coated driver to produce accurate sound, just like the artist intended. Great for travel, they fold up easily to fit into a jacket or suitcase, and the built in ControlTalk remote and microphone allow you to use it with your compatible iPod or iPhone for hands free chatting, and convenient music control.
Your Price = $199.00

7. Bose IE2 audio headphones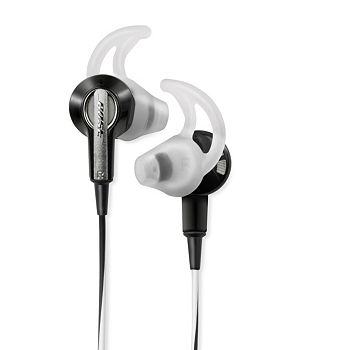 Re-engineered from the inside out, Bose® IE2 audio headphones let you experience musical detail and a comfortable in-ear fit that conventional earbuds cannot match. An enhanced acoustic design helps your music sound smoother and more natural. Bose IE2 headphones are also constructed for lasting quality and tested to meet rigorous standards for durability. And whether you exercise, enjoy active sports or just listen on the go, proprietary StayHear™ tips rest comfortably and securely in your ears. Original-style tips are also included for your choice of fit. Both come in three sizes for a personalized fit. The included carrying case protects the headphones during transport. Experience Bose IE2 headphones for yourself, and discover why they look, feel, and sound like no other headphones you've tried before.
Your Price = $99.95

8. Sony MDRPQ2 over-the-ear headphones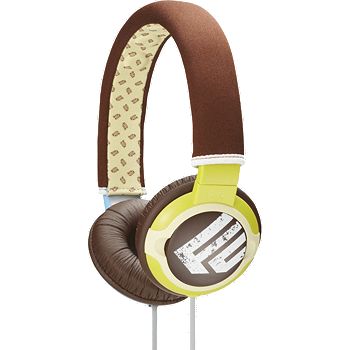 It's not enough for your headphones to sound good — and don't get the wrong idea, these headphones sound great with a 30mm neodymium magnet that produces a full range of ear-pleasing frequencies — they have to reflect who you are too. With design, color, and their own sense of flair, the Sony MDRPQ2 complement your unique sense of style. No part of these headphones is wasted, even the durable cord is part of your show. Padded ear pads and head band make sure that you stay comfortable whether they're on your head while you're rocking out, or around your neck during a musical break.
Your Price = $49.99

9. Pioneer SE-NC31C-K Noise canceling in ear headphones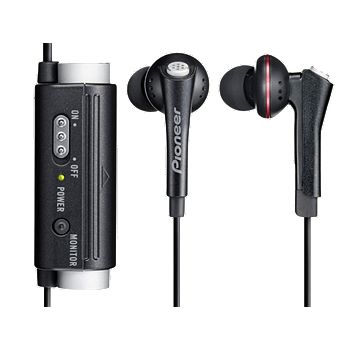 Let's face it, pretty much no experience could possibly be worse than being packed into a transportation vessel with screamers, cell phone abusers, and the odd lot of crazy humans. If your daily A train has no exit, create one with Pioneer's SE-NC31C-K noise cancelling head phones. The larger 14.3mm ensure high-quality audio and deep bass — without the weight of an over-the-ear design. With the simple flip of a switch, you can remove up to 90% of ambient noise in the atmosphere around you. Of course, if things get interesting, hit the monitor button to mute your tunes and get in on the scene. The SENC31C runs on one AAA battery, and the long 120-hour battery life means you've got a good, solid two months worth of commuting bliss coming.
Your Price = $99.00

10. Klipsch Image S4 Black Piano black and silver in-ear headphones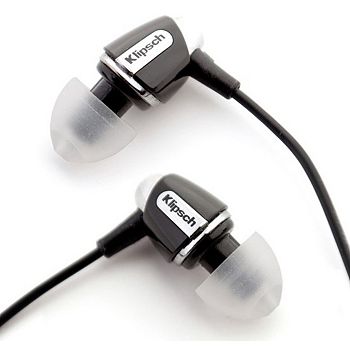 Highly affordable, these in-ear headphones go above and beyond what you'd expect from the stock earbuds that come with your MP3 player or music phone. The Image S4 in-ear headphones deliver unequaled comfort, noise isolation, musical accuracy, and bass. Tune out the external environment and tune into your own private concert anywhere, anytime..
Your Price = $79.00