---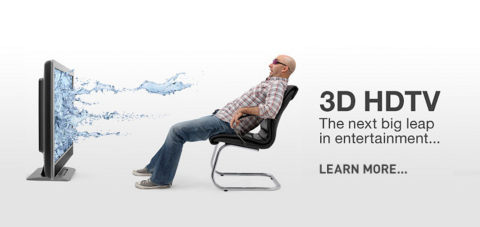 HDTV has hit the big time and is not slowing down, but that's great news for people looking for a new Flat Screen TV. Currently the market is super competitive, and it's easy to get killer deals on some pretty amazing HDTVs from top manufacturers. You can even get Internet TVs with Google TV built-in (the one's we showcased last week) for less than a grand.
This week however, we'd like to do a quick recap of the Top Selling Flat Panel Televisions of 2011 here at the Vann's Online Electronics Store. In the list of Top Selling Hi-Definition Television Sets below hopefully you'll not only discover how surprisingly affordable HDTVs can be but also how, for just a little extra you can get something truly amazing that you've probably had your eye on for a while now.
LG 47″ LW6500 240Hz 1080p LED LCD 3D HDTV
Model: 47LW6500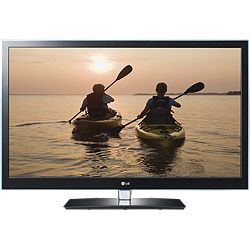 Home theater reaches new heights with LG's LW6500 Series 3D LED HDTV's. With LG Cinema 3D — enjoy crisp, clear 3D effects supported by LG's brilliant LED Plus display with local dimming. LG also includes 4 complimentary sets of 3D glasses. Access thousands of movies, customize your apps, access your home movie collection, and browse the web via LG Smart TV. With so many options, Friday night out will easily become Friday night in.
Samsung 46″ 1080p 120Hz LCD HDTV
Model:
LN46D630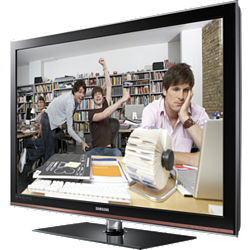 The Samsung LN-46D630 LCD HDTV is your your HD ambassador. With features which include 120Hz MotionFlow, 1080p resolution, and 4 HDMI inputs, this is one HDTV that will really make your media experience an awesome one. DLNA compatibility combined with AllShare USB capabilities expand your entertainment options to include digital media from home computer or USB compatible devices.
Samsung 32″ LCD HDTV
Model:
LN32D450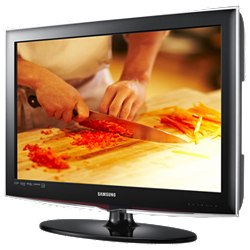 Expand your home entertainment horizons with Samsung's LN32D450 LCD 32″ HD television. Watch movies, check out videos, view pictures, and enjoy your favorite shows with Samsung's ConnectShare JPEG technology. Connect your thumb drive or USB device to access media files directly via the LN32D450′s user-friendly menu system. The 720p resolution provides you with great clarity while Samsung's Touch of Color design sports a sleek and modern appearance.
LG 55″ LW6500 240Hz 1080p LED LCD 3D HDTV
Model: 55LW6500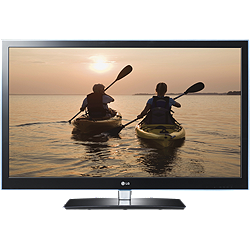 LG's LW6500 Series 3D LED HDTV's will rock your entertainment world. Blow your mind with LG Cinema 3D — crisp, clear 3D effects supported by LG's brilliant LED Plus display with local dimming. To ensure that you can share the experience, LG even includes 4 complimentary sets of 3D glasses. Access thousands of movies, apps, your home movie collection and even the web with LG Smart TV, it's an all-access pass to a new world of entertainment options.
Samsung 43″ Plasma HDTV
Model: PN43D450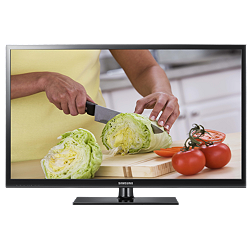 If you demand only the best — bright color and bold contrast — then plasma TV is definitely the way to go. Samsung's 43″ plasma flat screen HDTV may just be the TV which every serious movie buff dreams about. Featuring the PN43D450′s Plasma Plus One Design, you get an extra inch of Samsung's high-gloss screen real estate to enjoy. The advanced 600Hz subfield motion technology ensures razor sharp images and brilliant color.
Sony 55″ BRAVIA XBR 1080p LED LCD Full HD 3D TV
Model: XBR-55HX929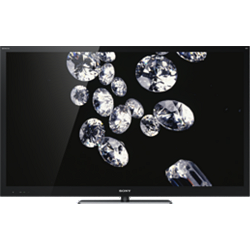 It's difficult not to admire the feature-packed Sony's HX929 series TV when searching for an excellent all-rounder which looks as good off as it does on. Sony created these TVs to exemplify greatness with stunningly good looks, superior performance, and a plethora of convenient entertainment features. The Sony 55HX929 has you well and truly covered with features like 3D, built-in Wi-Fi, and LED lighting with local dimming.
Samsung 55″ 1080p LED LCD HDTV
Model: UN55D6000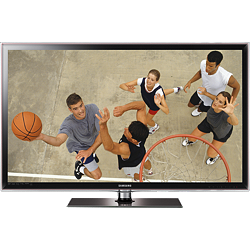 The Samsung UN55D6000 HDTV features a razor-thin 1.2″ 1080p LED Ultra Clear Panel, Wide Color Enhancer, and 120Hz processing to give you a high-resolution picture with vivid color and detail. With Samsung's SmartTV suite of ever expanding apps you unlock the door to a new frontier in entertainment, including Netflix, Hulu, Pandora, and ESPN Next Level; or use DLNA compatibility to stream media from your home computer directly to this brilliant and gorgeous flat screen.
Sony 40″ 1080p 120Hz BRAVIA LCD HDTV
Model: KDL40EX500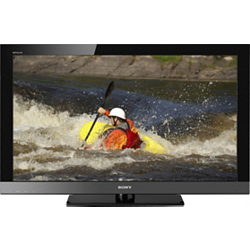 While a Full HD 1080p panel is perfect companion to HD sources like Blu-ray the KDL-40EX500′s Motionflow 120Hz processing takes it to the next level by ensuring smooth, lifelike motion, even when watching fast-paced sports and action movies. Additionally, not only do LightSensor and Ambient sensor technologies customize light and color performance to your environment, but in combination with Dynamic Backlight Control, they help earn the KDL-40EX500 an ENERGY STAR certification. This brilliant flat panel also features four HDMI inputs for optimal HD connectivity, a USB port for quick access to video, music and photos from your computer, thumb drive, or portable music player.
Samsung 32″ 720p LED LCD HDTV
Model: UN32D4000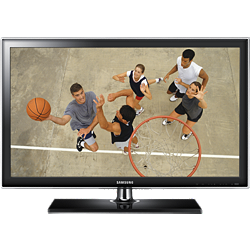 Samsung's 32″ UN32D4000 can be described in three words…thin, small, and beautiful. An ultra-thin 1.2″ bezel combined with a small footprint make this LED HDTV perfect for anywhere, from the living room to the bedroom. The 720p widescreen features a Wide Color Enhancer which guarantees that your media is displayed in brilliant HD, while ConnectShare USB ports give you access to media from a thumb drive or even video from a camcorder.
Samsung 55″ 1080p 3D LED HDTV
Model: UN55D8000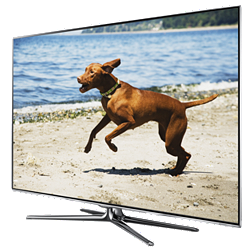 What do you need in addition to the HDTV that has everything? Just the best media and content from 3D Blu-ray Discs to online content from providers like Netflix, YouTube, and Pandora. Samsung Smart TV technology instantly transforms your UN55D8000 into a Wi-Fi media hub which lets you browse the web, search for movies and shows and even stream content from your PC thanks to DLNA compatibility. Micro-dimming technology combined with a stunning 0.2" bezel, complimentary Bluetooth 3D glasses and 240Hz refresh rates produce a truly phenomenal picture which has to be seen to be believed.
So, now is the perfect time to turn your TV time into HDTV entertainment time. Whether it's getting the guys over for crystal clear sports action or busting out the popcorn and rounding up the family for a mind-blowing movie experience, the choice is yours — heck, you can even do both, all in full HD glory!