---
So far I have highlighted some of the great Flat Screen TV products such as Internet TVs with Google TV built-in and the Top Selling Flat Panel Televisions of 2011 here at the Vann's Online Electronics Store. But, to make the video on that shiny new flat screen really pop, you are definitely going to want to upgrade your video media choices to include high definition media such as Blu-Ray Discs, and you will want to ensure best playback quality by using the right cables.
Connecting your Blu-Ray player to your HDTV with traditional cables, which feature a video out and two audio channels, results in standard definition video and audio playback which can cause a lot of frustration. To ensure that your Blu-Ray Discs are always played back in brilliant HD quality, connect your Blu-Ray player to the HDTV via a good quality HDMI Cable. If you're looking for more information for troubleshooting Blu-Ray playback, check out our blog post about "Why your Blu-ray discs may not be playing in HD?"
So, with the idea of high-definition digital media in mind, I'm dedicating this week to helping you make the most of that HDTV by reviewing the Top Selling Blu-Ray Players / Recorders of 2011.
Samsung BD-D5700 Single-disc Blu-ray disc player with built-in Wi-Fi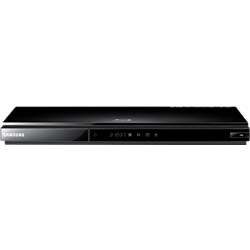 The BDD5700 Blu-ray disc player makes broadening your entertainment horizons easy. Load up the highest definition movies available to enjoy all that fine detail or make use of the built-in Wi-Fi to connect to the internet and access your favorite content providers such as Netflix or Vudu to stream the latest episode of your favorite TV series or watch a movie. Naturally, the BDD5700 still plays standard DVD's so your movie collection remains accessible.
Panasonic DMP-BDT210 Full HD 3D Blu-ray Disc player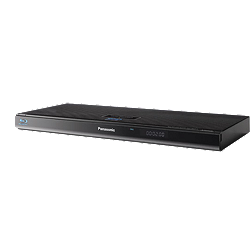 Get ready to experience the world of 3D with Panasonic's 3D Blu-ray player. Thanks to advanced 3D image playback, 2D to 3D conversation and 3D effect controller features this Blu-Ray player ensures that movies and sports really do come to life. If you need to stay in touch with friends you can by accessing Skype via your your remote control. Panasonic's 3D Blu-Ray player features built-in Wi-Fi so you can access your favorite online content and plays high definition Blu-Ray Discs with brilliant HD picture quality which has to be seen to be believed.
Samsung BD-D6500 Single-disc, 3D Blu-ray disc player with built-in Wi-Fi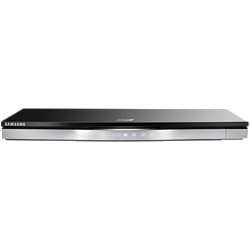 With Samsung's BDD6500 Blu-ray disc player you have all you need to enjoy the most current video entertainment. With 3D capability, you can watch the latest blockbusters with crystal clarity and incredible audio. Built-in Wi-Fi and Samsung Smart TV make sure that you can also connect to online video and music sources like Netflix and Pandora to get your entertainment fix. This Samsung Blu-ray player also plays standard DVD discs so you don't have to switch your entertainment preferences, only expand them.
Samsung BDD6700 3D Blu-ray Disc Player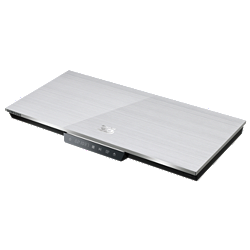 Get ready for a thrill ride! The Samsung BDD6700 supports 3D content which brings your media to life right in the comfort of your living room. This sleek and slim disc player not only handles Blu-ray DVD playback and 3D titles but also features built-in Wi-Fi and Samsung Smart TV with Samsung Apps so enjoying your favorite online content from the likes of YouTube and Hulu is also possible.
Sony BDP-S580 Single-disc Blu-ray Disc player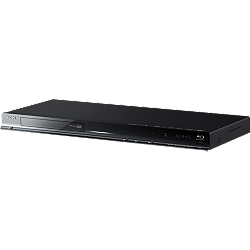 The Sony BDP-S580 is the Blu-Ray player that does it all: Built-in Wi-Fi, BRAVIA Internet Video, Gracenote with cross-searching, Full HD 1080p 3D playback, USB ports, DLNA, even multi-room music streaming. Did we mention that it's under 200 bucks!
Samsung BD-D5500 Single-disc, 3D-capable, Wi-Fi ready Blu-ray player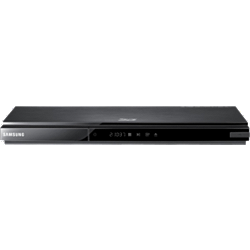 Add the Samsung BDD5500 Blu-ray player to your home theater system to make sure you have everything covered. Enjoy cinema-quality 3D Blu-ray titles or even upconvert 2D Blu-ray discs to 3D. Use a separate Wi-Fi adapter to access online media and stream content from you favorite online sources like Netflix, Pandora, or YouTube. The BDD5500 is truly a multi-purpose component, not only does it support all the new HD and 3D technology, but it will also handle your standard DVD's and a host of other video formats.
Sony BDP-S380 Single disc Blu-ray player with streaming capabilities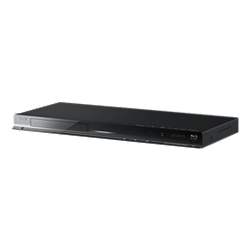 Look to the BDP-S380 Blu-Ray player from Sony for a great entertainment experience. This elegant device will play the latest 1080p HD Blu-ray movies, upscale your DVD's to look better than ever and even blast your CDs. In addition to that it's also capable of streaming from top content providers like Netflix, VUDU, and Pandora. As a bonus, there's even a great app for iPad/iPhone or Android devices that you can use to control the player and a whole lot more.
Sony BDP-S780 Single-disc 3D Blu-ray disc player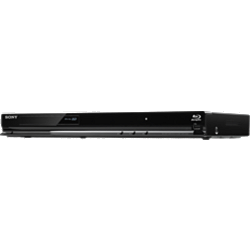 The Sony BDP-S780 offers you more than just the amazing audio and video quality from 3D Blu-ray discs but also serves up a whole lot of entertainment thanks to built-in Wi-Fi. With an optional camera accessory you can even connect to the internet and use Skype to video chat with friends or family from the most comfortable seat in the house.
Samsung BD-D5100 Single-disc Blu-ray disc player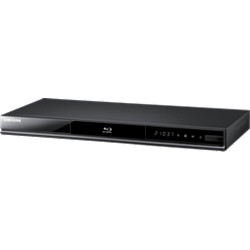 No matter what your entertainment requirements, whether it's the Full HD video and HD audio of a Blu-ray blockbuster or a flash drive with a few audio tracks or snaps from last weeks fishing trip, this Samsung player is up to the task. The feature you may enjoy the most will be the price, unlike other Blu-ray devices, this one won't break the bank.
Panasonic DMP-BD75 Single-disc Blu-ray player with Netflix streaming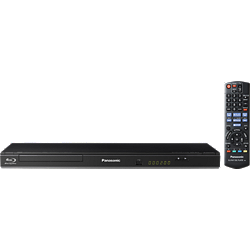 Do you require HD video and streaming options like Netflix or Youtube, and more? If so, the Panasonic DMP-BD75 Blu-ray player is your passport to a whole new world of entertainment possibilities.
Normally, that would be all and I'd conclude the list of Top Selling Blu-Ray Players / Recorders of 2011 here, but, before I get fragged by the gamers of the world I'd like to include two other notable mentions for Blu-Ray players, namely the gaming consoles currently being offered by Sony and Microsoft which both feature built-in Blu-Ray players.
Notable alternatives to Blu-Ray Players:
Microsoft XBOX 360 Gaming Consoles with Blu-Ray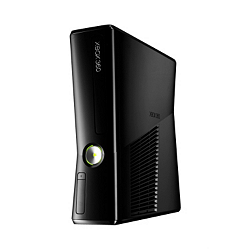 The Microsoft Xbox 360 was already the leading console for "serious gamers" but it's back and better than ever. In addition to a slimmer, sleeker design, the new, less noisy console features built-in Wi-Fi support and a Kinect port for when you're ready to become the controller. The most welcome of all upgraded features may just be the built-in heat monitor powers your 360 down if it gets too hot, saving you from the dreaded "Red Ring of Death".
Sony PlayStation3 Gaming Consoles with Blu-Ray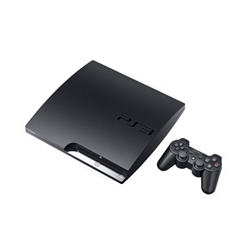 With the Sony 160GB PS3 Slim system, you get free PlayStationNetwork membership, built-in Wi-Fi, and 160GB of hard disk drive storage for games, music, videos and photos. Every PS3 system comes with a built-in Blu-ray player for incredible picture quality and the best HD experience available. Whether it's gaming, Blu-ray movies, music or online services, experience it all with the PlayStation3 system.
… and that's a wrap!
That's it, the Top Selling Blu-Ray Players / Recorders of 2011 including two additional options for gaming consoles with built-in Blu-Ray. So, grab your HDMI Cables, wire up your new gaming console or Blu-Ray player and explore the new frontiers of high-definition digital entertainment we can all now enjoy thanks to the advances in consumer electronics and home entertainment technology.