---
If you like the convenience of iTunes but are looking for a way to enjoy your music in rooms of your home that don't have a computer, Airplay is worth a look. Airplay is a functionality built into the latest iTunes and allows you to stream your music wirelessly (or wired) to other areas around your home.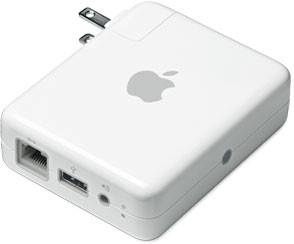 Airplay's ecosystem consists of a relatively traditional source, control, and client paradigm. Your iTunes library is a source. Your computer can be the control or you can use Apple's free remote application for your IOS device (iPhone, iPad or iPod touch) or Android device (tablets and smartphones) as the control. The client (or destination) can be any Airplay compatible device. These include, but are not limited to, Airplay powered speakers (like B&W's Zeppelin Air), Apple's Airport Express, Apple TV and IOS devices, AV receivers with Airplay, and more. Simply look for a device with Airplay compatibility and you're ensured that it will function in the ecosystem. The source and the control may be the same device, which we will cover later here.
When you set up Airplay the first move is to enable home sharing in your iTunes application by turning on "Sharing" in your iTunes preferences. If you are using multiple computers with iTunes and would like to share multiple libraries, you'll need to do this with all of them. Next, you'll add clients to the system. Simply power the devices on and give them access to your computer's network (wired or wireless). One important suggestion here is to name these clients with something recognizable to the area of playback. I named a couple of Airport Expresses as 'Garage' and 'Deck' in my system, as an example.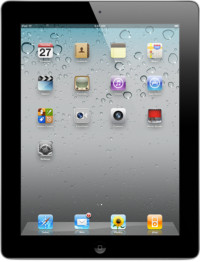 Now that you have your clients linked to the iTunes library, you may want to control them from devices other than your computer. Apple's free remote application for IOS devices functions nicely. Once you've downloaded it to your iPad, iPhone, or iPod touch, open it and select an iTunes library. The application will then give you a 4-digit code that you enter into the corresponding computer's iTunes screen to pair the two. (This works the same for compatible apps on Android, found in the Android marketplace). This can be repeated for multiple libraries. Apple's remote app toggles back and forth between these libraries; it does not combine them. Once paired up you are able to select artists, playlists, albums, and other iTunes functions. Cover art is included as well.
By selecting the Airplay icon you can choose one or more clients to play back the music. The computer with the library will be one option and the other zones (Garage and Deck in my case) also appear. In addition to selecting each of these zones for playback (can be all of them, or any combination), you can control the volume in each zone independently. Airplay won't allow you to create multiple streams from the same iTunes library, although you can have one playing in one place while another library is playing into another (like your library in one room and your kid's in another). There is a way to create multiple streams of music from one iTunes account; check out next week's Sonos feature for more on this.
In addition to your iTunes library, there is a host of music playing applications that are Airplay compatible. A few of these are Pandora, Spotify, and MOG (more on streaming services in coming weeks). Inside these enabled streaming apps you'll find the familiar Airplay icon and once selected it will let you select your clients (not your computer—if you want to stream on the computer you'll need to open these applications natively from the computer itself). This functionality really makes your iOS or Android device your source and your control.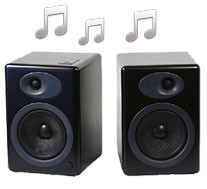 There are a couple of key rules (er, limitations) with Airplay. One is that it is based around an iTunes library on your computer (this may change later this year with iCloud), so you need to have the computer on and iTunes open. You can put your computer's screen to sleep separately in 'Energy Saver' under preferences in iTunes to make sure your monitor isn't wasting energy and lifespan. I've had spotty luck waking the computer from sleep with the remote application, so I've decided to leave my computer on (set computer sleep to never) full time as an iTunes server.
The second key (and this goes for apps that use Airplay as the backbone, as well as the iTunes library) is that this system is entirely dependent on your home network's stability and speed. If you are using other devices to stream or download large files (like HD movies, etc.), your music may suffer occasional drop outs. This is more likely if your clients are on wirelessly and you have a busy network. Wiring the clients or using an Ethernet over a powerline converter (like Monster's Powernet products) can improve the experience.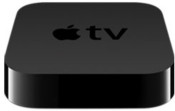 Apple's Airplay technology can also give you access to the videos, photos, and movies on your Mac via an Apple TV. Apple hasn't supported moving the video to other clients yet, but it's likely on the way in a future update.
In summary, Airplay is pretty easy to set up and frees you to enjoy your music content anywhere in your home with a compatible client. It's simple and fun to use and very well supported by other hardware manufacturers. Begin to build your ecosystem and air your tunes.
Next week we'll compare and contrast the Sonos and Airplay experience.